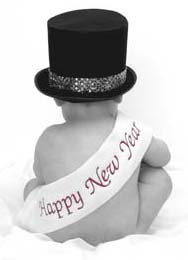 News Flash! Verde PR officially welcomes Kris Versteegen as our newest account executive. His first day was January 1, 2008, from which he was peculiarly absent - something about the flu. (Funny enough, all Verde staffers had the flu the day after New Year's Eve. Epidemic...hmmm...curious?) Kris has hit the ground running and will be handling key accounts as well as working with Kristin on new business acquisition.

The office is buzzing with news of the hiring.

"Versteegen is a lean, mean fighting machine. But I still think I can take him in a cage fight," says company president, Kristin Carpenter-Ogden.

"The depth of experience he brings will enhance our agency. Who is he - like Dorian Gray - to have accomplished so much already?" - Mary Buchmayr

"Finally! Another guy - we are in desperate need of more testosterone around here," said George Patten (former-token-male)

"Who?" - newbie, Brook Sutton

In all honesty, everyone at Verde is thrilled to welcome such a capable, experienced and creative member to the team. With Kris joining Kristin and Claire Ninde as partners, the agency is looking forward to a strong 2008 - and beyond. Verde will continue its heritage of commitment to its clients, the media and the pursuit of sustainability in the outdoor industry.